Blog
Articles and chronicles
Back to articles
Friday 28 June 2019
Published by Marie-Christine Tremblay, Communications and Public Relations Advisor
Ensuring the Visibility of the Abenaki Nation and its Enterprises
Wôlinak and Odanak are small communities, but still, together, they have over thirty enterprises, in addition to an industrial park.  To make their business known and to foster the development of their business, the community economic development officer, Stéphane Lecours-Aubin, in cooperation with his colleagues of Grand Conseil de la Nation Waban-Aki (GCNWA), implemented a number of very specific actions.
To guide his actions and his work, Stéphane Lecours-Aubin, can rely on a five-year Strategic Plan, which includes various objectives to be attained, based on five main axes.  These axes are quite diversified and they come under the form of support to community promoters and entrepreneurs, launching of a promotional strategy to enhance the Abenaki entrepreneurial culture and promotion and ensure the visibility of the industrial park.  Here are three concrete actions that have been implemented to meet these three axes.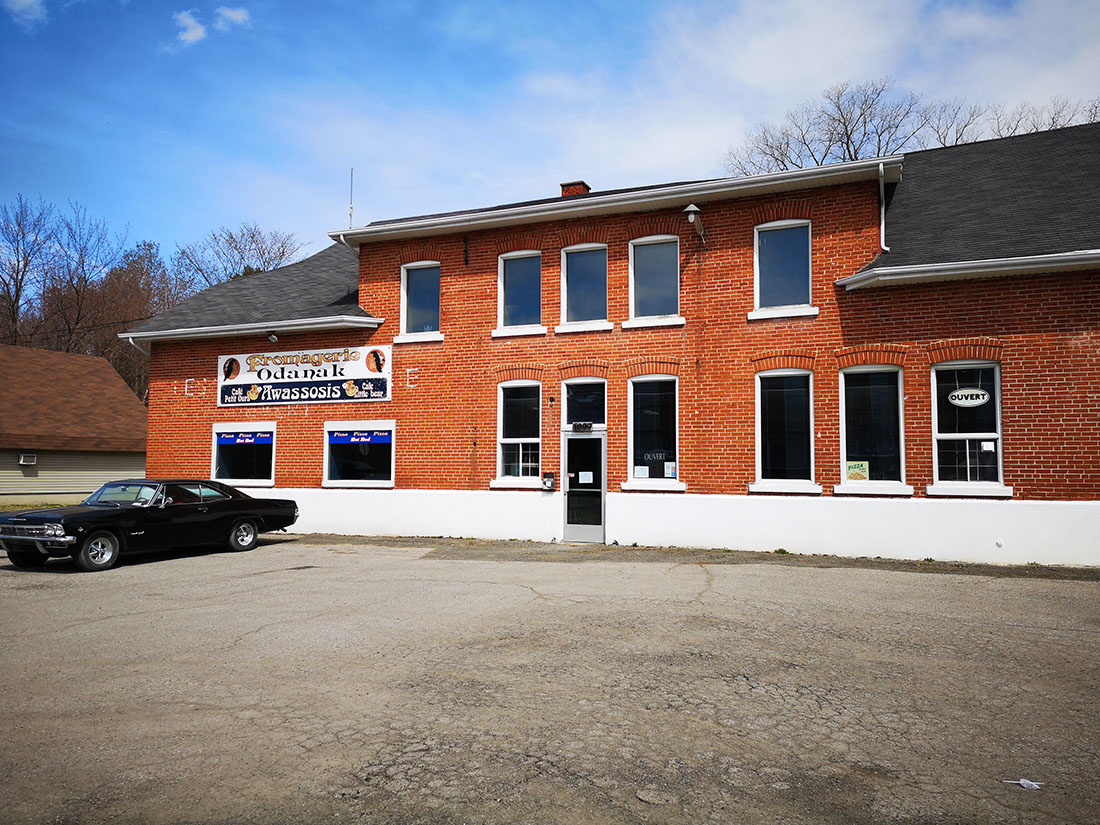 Promoting the Industrial Park of Odanak
Conseil des Abénakis d'Odanak (CAO) has had its own industrial park since 2018; this park is located along route 132. Phase 1, which has been built a few years ago, has become the actual Institution Kiuna. As for Phase II, it includes six rental spaces and it covers a total area of 6 000 square feet.  The motel makes its rental spaces available to enterprises; dimensions vary according to needs. Presently, the industrial motel houses a gym, a general mechanic workshop and an ICT hosting company. These three companies occupy five of the six spaces available, leaving one vacant space of 1 000 square feet, which is currently up for rent.  The CAO also wishes to develop the industrial motel and in a very near future, development phases will make it possible to create new rental spaces, in a form that meets the needs of interested promoters.
To promote the current and forthcoming spaces, Stéphane Aubin-Lecours did researches on the Web for specialized platforms on which the industrial park could be advertised on line, other than the traditional sites, such as LesPac and Kijiji. This led him to discover the Canada Industrial Parks Directory. This directory is used for recording an industrial park and subsequently, the users can make a research starting with criteria such as the city, the region, the province, the surface, etc.  One interesting fact is that registration costs 175 $ annually, but for the CEDOs, registration is free!
The Abenaki in business
Stéphane has put in place a promotional tool, Abénakis en affaires.  It helps publicize the Abenaki businesses in an original way, while showing the economic vitality of the two communities.  Abénakis en affaires consists of making publicity portraitures of enterprises, artisans or artists from one or the other of these two communities. These profiles are then posted on Facebook and on the Websites of the two communities, which allows each publishing to reach about 3 000 people. For enterprises that have been in business for a few years already, he is trying to present in his publications new information on enterprises that people are unaware of. He makes every effort to publish the profiles at the right time, for example, he will not post the portrait of a dairy bar in the middle of winter, but rather at the beginning of summer, when the days are warmer. Profiles are gaining visibility, because now, when he contacts an enterprise for information, business owners know what it's all about when they talk about Abénakis en affaires and they are interested in being part of it.
Networking to help create business linkages
In order to establish relations with people or businesses with whom a partnership could be possible, the CEDO also participates in networking activities organized in the cities near Odanak and Wôlinak. Participating in such work requires time, but at the same time, it's an opportunity to build good neighbourly relations and raise awareness of key resources that could be called upon to intervene in the development or advancement of a project.
Ultimately, all these measures are aimed at encouraging people to use the services offered by the Abenaki enterprises, in addition to strengthening the incentive for new businesses to come and establish themselves on Abenaki territory.  This economic stimulus activity is intended to create jobs for community members.
To discover one of Wôlinak's businesses, we invite you to read the business profile Transport Déménagement DEC.
---
Contact Us
Should you have any questions or comments, contact us and we will answer you quickly!
Contact Us